Instant Direct Mail System:
How You Can Use Postcards and Letters
to Drive Customers and Distributors to
Your Business Instantly... and Make Big Profits!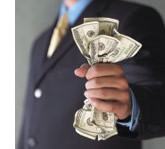 Over the last several years we have helped business owners rake in Millions of Dollars using direct mail campaigns. This enormous success is because of the highly effective lists and techniques that we developed.
Now we would like to teach you these advanced techniques so you can use them to earn maximum profit from your own income opportunity offers.
You'll learn -
Don't you dare mail another sales piece until you've seen our Free Report: Proven Postcards That Work. To get it now, please complete the form below and click the "Yes" button.